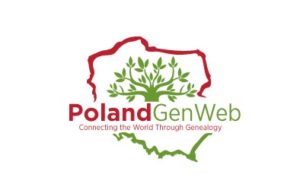 Welcome to the PolandGenWeb Project, your gateway for researching your Polish roots!
Welcome to the PolandGenWeb Project homepage. This site is part of the WorldGenWeb Project and is the local resource page for Polish research.
To learn more about the history of this project or to contact us for more information, please visit our About This Project page. If you need assistance with this website, please contact me. Please do not send me your queries, all the information that I have is already posted online.
The PolandGenWeb Project is in need of volunteers to host query boards, provide look-up resources, transcribe data, help with archival research and more. If you might be interested in volunteering, please stop by the Policies page to learn more about what is required.
You will want to begin your search by exploring the Province Websites. You may discover that one of the Provinces is in need of a coordinator. If you are interested in adopting a Polish Province, please contact us.
Not sure where your Polish ancestors lived? Unsure where to post your surname interests? Click here to visit the General Poland Message Board.